2018
RUA CHA table for CCC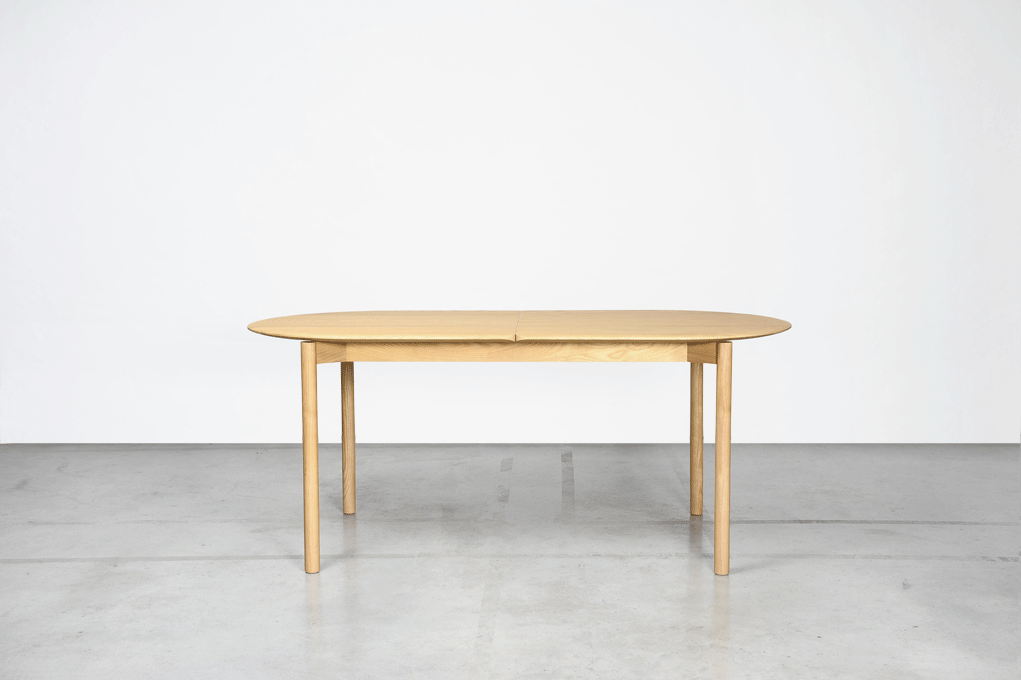 This extendable dining table made of solid wood can be dismantled to be transported flat pack. It is the first piece of Clementine Caurier Collection.
This project was first thought for an apartment in Porto (Portugal) that has been designed by the Portuguese architects
Pablopita
. The apartment Rua Cha had almost no 90° corners and the kitchen had only one single narrow space to fit a table that would seat about ten people. To ensure good circulation in the kitchen space, respect the very geometrical architectural concept and add softness to the atmosphere, I have decided to design a narrow dining table without corners that could be enlarged if necessary.
I have worked with local Portuguese craftsmen and carpentry companies to prototype the piece.
From this fruitful collaboration, I have decided to develop the concept further and make a small production with the same people. I present here the final result after years of prototyping.
For more info, go
here
.
Design // Clémentine Caurier
Pictures // Clémentine Caurier
Videos // Clémentine Caurier
...